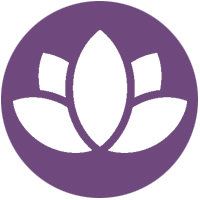 New Haven Insight is "a meditation community dedicated to the practice of mindful awareness and compassion, with the goal of decreasing (and ending) stress and suffering for all beings." Open to students, faculty, and New Haven community members of all levels and experiences, the group practices meditation and offers Dharma Talks and Group Reflections. New Haven Insight meets on Monday and Thursday evenings in Dwight Chapel on Old Campus and also hosts occasional meditation retreats.
New Haven Shambhala Meditation Center
The Shambhala Meditation Center "is part of an international community of urban meditation and rural retreat centers" that offers practices derived from Shambhala Buddhism. The Center offers free meditation instruction on Sundays and Mondays, in addition to recurring programs and groups including "Queer Dharma" and "The Heart of Recovery" meditation and recovery group. The Center also offers a course of study on Shambhala Buddhism and meditation along with weekend workshops.
New Haven Zen Center, located on Mansfield Street, offers Zen meditation instruction to the public. Meditation sessions are free, but a donation to support the Center is appreciated. The Center also offers one-day retreats, residential practice, and kong-an teaching.